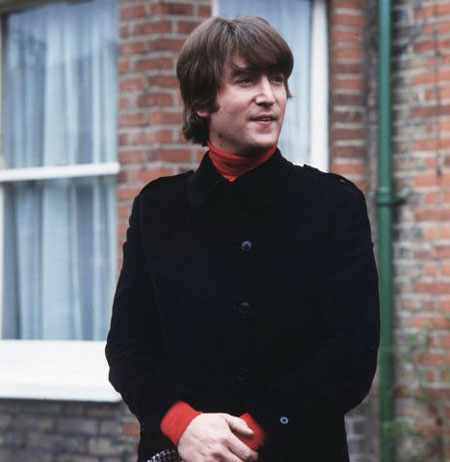 Written by:
John Lennon & Paul McCartney
Released:
August 6, 1965
Appears on: HELP!
Lead vocal:

John
It's amazing how great songs like "It's Only Love" got trashed by John (and even Paul, who is quoted as calling it filler), but we appreciate them. In fact, I think it's one of his best love songs. It talks about love as something that happens to everybody and can be shrugged off. Most songs around this period glorify love, but The Beatles were already moving beyond that idea. John tells us that love is just a simple explanation as to why these things happen when a girl comes by. It's something that I'm sure we all can relate to.
The song proves right off the bat, too, that the best originals on the album are not the ones featured in the movie. Instrumentally, the song features a nifty, jangly guitar by George. I also love John's vocal. He gives that same tired vocal sound to the song that he gave "I Don't Want To Spoil The Party".
The song got some unwanted attention in the US because Capitol used it as the opener to side two of

Rubber Soul

. The song has a very folksy sound and was recorded late in the

HELP!

sessions. By dropping all the 'tough' rock songs from

Rubber Soul

and adding "It's Only Love" and "I've Just Seen A Face", Capitol gave

Rubber Soul a whole new sound. If you don't have the Capitol Albums, Vol. 2 box set, create a playlist using Capitol's Rubber Soul

track-list and give it a listen. Then, come back to me, because it will give you a whole new appreciation for those two

HELP!

songs.
Of course, the song was on

Love Songs

in 1977, but never issued as a single or anywhere else. Fun note: When John first came up with the melody, he called the song "That's A Nice Hat", just one of the many whimsical work-in-progress titles the Beatles used.