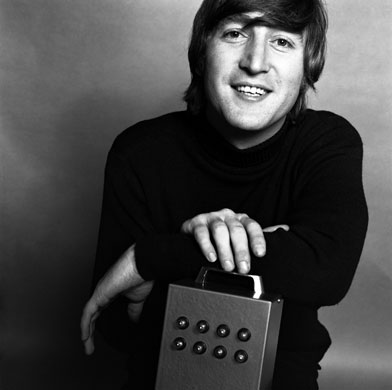 Written by:
John Lennon & Paul McCartney

Released:
April 9, 1965

Appears on: Past Masters, Volume One
Lead vocal:

John, Paul & George (John on the bridge)
It's only fitting that the seventieth Beatles song is one of their most heart-breaking songs, taking their harmonies to new heights and adding a new, rare sound to the mix. "Yes It Is" is very similar to "This Boy", but much more mature and technically interesting. George employs a volume pedal to make his guitar fade in and out, which makes what could be a relatively boring song interesting.
I personally like it, especially the imagery in the lyrics. John requests that the girl not wear red because he associates the color with bad memories. John's vocals are also brilliant, especially during that magical bridge:

"I could be happy with you by my side/If I could forget her, but it's my pride/Yes it is, yes it is...oh yes it is!!!"
In the US, since the song was not going to be in

HELP!

, Capitol was able to issue it on

Beatles VI

. In the UK, the song wouldn't make an appearance until

Rarities

and not again until

Past Masters

in 1988. (It was on

Love Songs

, but I don't think anyone has a problem if I try to forget about those silly 1970s compilations.)