Written by:
John Lennon & Paul McCartney
Released:
August 5, 1966
Appears on: Revolver
Lead vocal:

John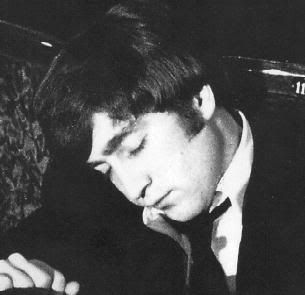 John's first appearance on

Revolver

is probably his most laid-back, meaningless song for the Beatles (save for plenty of his contributions later in their career). It is, in many ways, a perfect Beatles song. Paul & George's vocal harmonies and Ringo's tapping along are perfect to a 't'. John's tired, dreary vocal works incredibly well with the song's subject. That bridge is fantastic, too.

Keeping an eye on the world goin' by my window! Takin' my time!

The rest of the lyrics are fantastic, too, meaning that John could make an activity as mundane as sleeping interesting.
"I'm Only Sleeping" feels like it could have easily fit on

Rubber Soul

, seeing as it is completely dominated by an acoustic sound that is hardly anywhere else on the album. However, when those backwards guitar riffs from George come in, you suddenly know we're in new territory. Sure, "Rain" had a backwards fade-out, but that was with the vocals. Here, it's with the lead guitar and again, that's definitely something that was taken for granted throughout the latter half of the 1960s and early 1970s. I think many people who aren't Beatles die-hards like to think that they weren't as influential as they really are, in some sick way to downplay their popularity, but facts are facts. The Beatles influenced Jimi Hendrix, Cream and the rest of the big British Blues explosion (which the fab four even parodied) almost as much as the blues trailblazers.
The song was one of three songs released early in the States on

Yesterday And Today

, although in a duophonic, fake stereo mix. All three of the songs were John songs, leaving the US

Revolver

with just two John songs! "I'm Only Sleeping" never appeared on any other album, though. It was never issued as a single.